This year, we're making it easier than ever to bypass cheesy cards and overdone stuffed animals. Give a gift not only that will last past the special day, but also that speaks to what your significant other needs.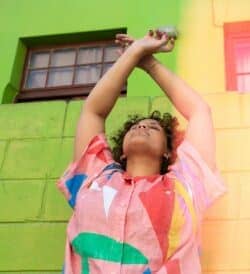 Our gift guide below is a quick and easy way to identify the collection that will be the best, most thoughtful gift for someone you love this Valentine's Day — or, if you really want to go all out, skim to the bottom for The Kit, a trio of products that means you don't have to choose. All of our products are 20% off this month when you use the code #blacklivesmatter.
For anyone who wakes up ready to hit the ground running, consider the RISE collection. These softgels sharpen the mind, speed up the workflow, and provide a sense of lift that will help your significant other feel their best. Help them feel as amazing as they always look in your eyes.
Step out into the world with a renewed sense of confidence. Our SUSTAIN line is focused on immune support and does so with a combination of CBD and a small amount of CBG that research has shown to be helpful in anti-inflammatory benefits for pain, inflammation, and nausea.
Help your partner achieve tranquil rest that leaves them waking up refreshed, renewed, and restored. These softgels are enhanced with melatonin to support your body's natural sleep cycle. Don't just help your significant other get to sleep — help them achieve more sustained, uninterrupted sleep, too.
If your loved one is working on their fitness goals, this line is a no-brainer. Meant to be micro-dosed with one gel a day, this collection helps the user take control of their fitness, plate, and mindset with more ease. Components in this line can help support muscle growth and protect bones — show that you care about your partner's goals with this option!
The CHILL series is focused on our Delta-8 softgel. This component helps the user achieve a subtle high — derived from organic hemp, not marijuana. This mild, sustainable microdose is a safe way to brighten the day and alleviate stress and anxiety.
Why settle for just one? Combine our RISE, SUSTAIN, and REST collections with this three pack. Go all out this Valentine's Day and give a gift of natural, high-quality products designed to enrich life — for both of you.
Be sure to enter our Valentine's Day Giveaway for your chance to win The Kit + Center Bath Bomb!