The CBD SCIENCE behind Harmonic Woman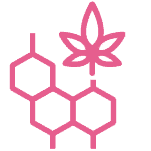 Perfected by Nature, Backed by Science
The world of CBD can be a confusing and overwhelming place, with so many brands and products to choose from. It's easy to feel skeptical about the claims made by different companies and wonder if the products are really worth the investment. Fortunately, Harmonic Woman stands out from the rest of the pack when it comes to providing high-quality, science-backed CBD products.
We believe that you deserve to feel confident in your buying decisions and to see a positive impact on your overall health and wellbeing. That's why we are committed to using only the best CBD formulations and industry-leading scientific research to develop our products. Our team of experts works tirelessly to ensure that our products are free of harmful chemicals, contain pure CBD extracts, and are designed to provide maximum benefits.
So if you're looking for a trusted source of CBD products that you can rely on to enhance your health and wellness, look no further than Harmonic Woman. Let us help you navigate the world of CBD and discover the incredible benefits for yourself.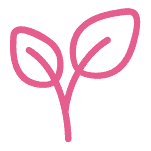 At Harmonic, we understand that the quality of our products begins with the seed. That is why we take pride in our special strain of hemp, which is exclusively grown in the USA using natural cultivation methods. We use phytocannabinoid-rich hemp (PCR), which is rich in cannabinoids and terpenes, far surpassing basic industrial hemp in terms of quality and potency. We believe that by cultivating hemp that is specifically bred for elite CBD producers like Harmonic, we can make a real difference in the health and wellness of our customers. You can trust that every product we offer is made with the purest and most potent ingredients to assist you in achieving your physical and mental well-being goals. Try Harmonic products today and experience the difference that quality makes!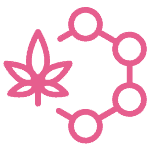 CBD is an incredible compound, but did you know that it's just one part of a larger group of beneficial healing elements? That's where our full-spectrum and broad-spectrum CBD isolates come in! In addition to CBD, our products include CBC, CBG, and CBN, as well as flavonoids and terpenes.
But here's the thing: not all CBD extraction methods are created equal. Many producers use harsh solvents that strip away the very compounds that make CBD so beneficial in the first place. Worse yet, these methods can leave toxins behind that can be harmful to our bodies. That's why we take a more holistic approach to our extraction method. We don't use any alcohol, butane, propane, or ethanol, and we make sure to preserve all of the healing elements found within the plant. So if you're looking for the best in CBD products, look no further than our carefully crafted isolates.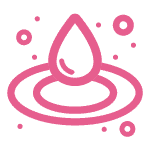 Harmonic CBD is a remarkable product that has revolutionized the way in which cannabinoids are absorbed into the bloodstream. With a 100% bioavailability rate, Harmonic CBD ensures that every precious cannabinoid is protected and stable from the bottle right up to the point of entry into your bloodstream. This is all made possible thanks to a cutting-edge, patented process that helps to modify the cannabinoid structure in two important ways.
One of the key ways in which our product stands out is that our Water-bonded CBD has a molecular weight that is 250,000 times smaller than typical CBD. This amazing feature allows Harmonic's cannabinoid molecules to pass through cell walls effortlessly, without being destroyed and discarded during digestion. The benefits of this are truly remarkable, especially when you consider the fact that Harmonic CBD offers a level of absorption that has never been achieved before. Choose Harmonic CBD today and experience the difference for yourself!
* Indistinguishable from water
Water-bonded cannabinoids are 100% bioavailable and indistinguishable from water under a microscope. H20 passes freely across cellular barriers, and now so does Harmonic CBD. Unlike nano-emulsified CBD isolates, our water-bonded formula is not suspended in oil, so the body doesn't have to waste any energy breaking down the emulsifier first.
Every drop makes a difference !
Synergistically Formulated
Cannabinoids are a group of chemical compounds that are found in cannabis and interact with the endocannabinoid system in the human body. This system regulates various functions, including mood, appetite, sleep, and inflammation. CBD, in particular, has been found to have a positive impact on many of these functions.
Our company begins our production process with pure, full-spectrum CBD oil. We then incorporate carefully selected organic ingredients to enhance the effectiveness of our products. We take great care in ensuring that our products are free from any fillers, and every active ingredient is purposefully chosen.
We aim to provide our customers with a unique and beneficial experience with our products, by incorporating other natural botanical extracts such as astaxanthin to combat oxidative stress and taurine to provide energy. Furthermore, we use MCT oil to add nootropic benefits and melatonin to promote healthy sleep patterns. Order now to experience the numerous benefits of our micro-dose products.

At Harmonic, we take quality control very seriously. We don't just meet industry standards for quality, we go above and beyond to set records. We take pride in the fact that our CBD capsules and bath bombs are certified pure and go through extensive testing by third-party laboratories.
But our commitment to quality doesn't end there. Our production process is completely traceable, meaning that you can follow every step of the way from start to finish. We believe in transparency and are not afraid to share our CBD science with you, including information about our specific PCR hemp strain, grow facilities based in the United States, and FDA-registered processing partners involved in creating these products.
At the heart of what we do is our unwavering commitment to proving the accuracy, purity, and potency of our CBD-based products. We believe you deserve only the best, and we work tirelessly to make sure that's exactly what you get.