Are you interested in introducing a CBD product to your daily routine? Tinctures or edibles not your thing? CBD capsules are a great place to start. They are convenient, easy to store, and take the guesswork out of dosing. Tasteless and discrete, a Harmonic CBD capsule can easily fit in with other vitamins or supplements in your daily routine, making them an easy and convenient way to achieve homeostasis and bring balance back into your life.
Harmonic CBD capsules are developed by women for women to provide the highest quality CBD to their daily regimen. This is a supportive lifestyle that allows you to confidently take on your day with clarity and calm no matter what comes your way. Making each day more meaningful and productive. Harmonic CBD's unique Rise, Sustain, and Rest offerings are designed to help start your day with balance, elevate your afternoon, and safely end your day with quality rest.
WHAT IS CBD?
Cannabinoids are active compounds found in all hemp plants and account for most of their benefits. The cannabinoids found in plants are phytocannabinoids and interact with the body's endocannabinoid system (ECS) to help the body to optimize its own ECS functions.
CBD is a separate compound from tetrahydrocannabinol (THC), which interacts with the ECS and produces a psychoactive effect, or a high. By law, high-quality CBD products must have less than 0.03 percent THC. Harmonic has rigorous standards and works with a third-party lab to ensure the purity, accuracy of concentration, and traceability of its products.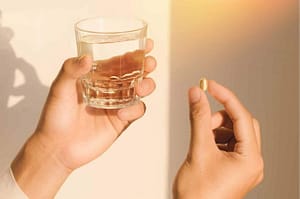 CBD is most commonly found in three categories:
Isolate. This contains only cannabinoids and is the purest extract. It does not contain THC, but it also lacks the flavonoids and terpenes that have added health benefits.
Full spectrum. This includes the full spectrum of cannabinoids, flavonoids, and terpenes found in the leaves and flowers of the hemp plant. And it may contain trace amounts of THC, though by law it needs to be less than 0.03 percent.
Broad spectrum. This extract contains some cannabinoids, flavonoids, and terpenes, but not as wide a range as the full-spectrum extract. Like CBD isolate, it does not contain THC.
WHAT IS A CBD CAPSULE?
At its simplest, a CBD capsule is a pill containing cannabidiol (CBD) extract. Harmonic CBD capsules are a softgel containing a full spectrum hemp oil extracted to retain many of the beneficial phytocannabinoids, terpenes, flavonoids, and botanical blends. Harmonic capsules are currently made from bovine-derived gelatin, making it easy to swallow and easy to digest. Harmonic is also working toward a 100 percent vegan softgel in the future.
Inside the capsule is Harmonic's premium full-spectrum CBD created with nanoemulsion technology to increase bioavailability and enhance efficacy. Harmonic's high standards for rigorous testing and mindful processing ensure correct dosing in each capsule.
WHAT HAPPENS WHEN YOU TAKE A CBD CAPSULE?
A capsule gives you the opportunity to take in a specific dose of CBD orally like an edible, but it's tasteless and discrete, giving you more flexibility in your daily routine. You can take a capsule orally like other supplements or vitamins you might already take regularly.
The capsule will dissolve in your stomach, and the CBD is absorbed by your body through the digestive tract. While individual experience may vary, this process means it takes about 30 minutes for your body to begin to respond. A tincture under your tongue or vaping might produce a faster effect, but the dosing can also be less specific. CBD capsules ensure you can make a routine of a regular dose.
BENEFITS OF CBD CAPSULES
The unique benefits of CBD capsules are really just beginning to be fully understood. CBD is increasingly appealing to people who want to improve their health and those seeking relief from anxiety or pain without the psychoactive effects of THC. Harmonic CBD wants to support your overall well-being through homeostasis, helping your body's natural ECS function optimally to maintain balance throughout the day. Enabling you to confidently move through the day with clarity and calm.
There is also growing research into the effects of CBD, looking at a wide range of possible benefits beyond general well-being, from pain relief to impacting Parkinson's disease and acne. The first prescription medication with CBD has already been approved for a severe form of epilepsy, and research is growing into the possible benefits for those with forms of multiple sclerosis. As the research grows, the understanding of how CBD can benefit you is also growing and changing.
Here are a few reasons people are integrating CBD capsules into their routines.
Cognitive focus. Research shows that CBD can help the body process serotonin and affect mood, memory, and learning. The calming effect of homeostasis allows you to maintain clarity of mind when you might normally feel overwhelmed or anxious.
Pain relief. ECS sustains a normal inflammatory response to irritation or stimuli by slowing inflammation markers. CBD is able to support this process and your body's immune system by reducing inflammatory responses and providing relief. This can impact chronic pain as well.
Rest. Quality sleep is critical to overall health. A disruption in your circadian rhythm can disrupt the natural process of your body removing toxins and resetting functions. CBD can help your body relax and return to a NATURAL SLEEP PATTERN by interacting with specific receptors, potentially affecting your wake/sleep cycle.
POSSIBLE SIDE EFFECTS
Introducing CBD capsules into your daily routine can be a simple way to improve your overall well-being, bring your mind to a place of calm and clarity, and get high-quality rest, but some side effects are possible. Capsules are a great way to ensure you have a consistent dose and are able to develop a healthy routine.
Begin a new routine slowly and only increase your dose after you are confident in your body's reaction. A few possible side effects are nausea, loss of appetite, and excessive drowsiness. While research is still being done on side effects, you should seek medical attention if you experience any of these side effects.